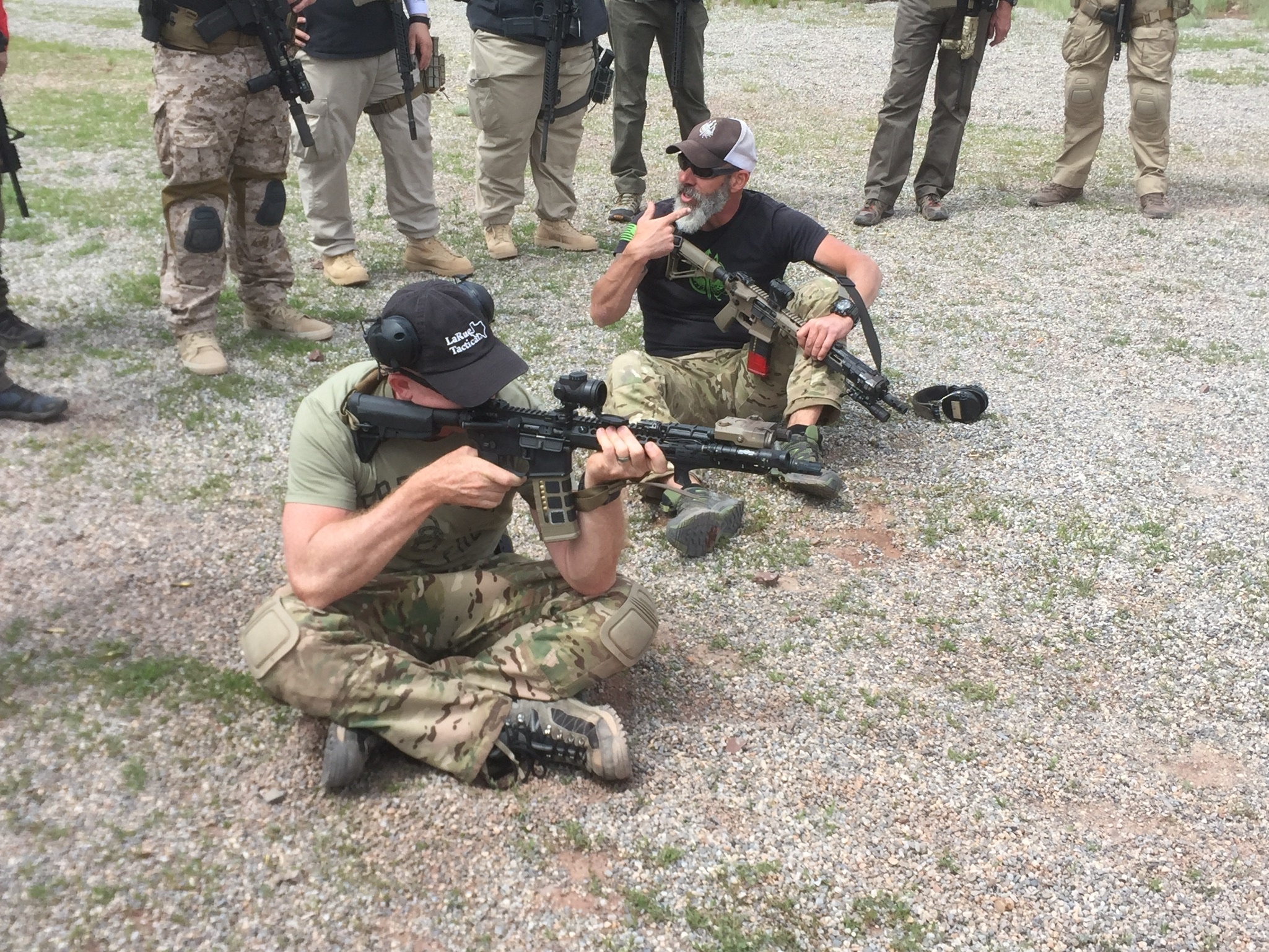 Premiere Training – Carbine Elements Theory 1
Carbine Elements Theory 1 is designed to give the beginner, intermediate, or advanced shooter the proper carbine fundamentals. Starting with mindset, the class focuses on the core foundation of accuracy, acceptable accuracy under dynamic stress, and how to effectively balance speed and accuracy with proper weapon manipulation.
Course cost includes all meals for duration of the course: Check-in dinner the night before the course at 6:00PM; Grab-n-go continental breakfast each morning of class; Catered lunch on the range; Catered dinners each night after class. Please let Costa Ludus know if there are any dietary restrictions to accommodate. All meals provided by Artisan Chef (Chef Maggie).
Come to Costa Ludus' backyard for a more premium training experience.
Costa Ludus is proud to once again have Artisan Chef (Chef Maggie) as part of our team!
Get more one-on-one time with world class trainer Chris Costa via our premium classes. Lower attendee to instructor ratios are achieved by limiting class sizes in our advantageous offering. Class sizes are capped at 18 students instead of the usual 23, allowing for more individually specialized training. Get more from Costa's technical instruction and live fire time than previously attained. Each night after class, join the Costa Team for dinner along with Chef Maggie (Artisan Chef) and reiminsce about the day's events, and what's to come tomorrow.
Recommended Airports: Jackson Hole, Wyoming (JAC) and Idaho Falls, Idaho (IDA).
Sample 3-Day Course Schedule:
Night before course:  6:00PM course registration check-in followed by check-in dinner at Costa Ludus. (information to be sent out seperately)
Day 1: 7:15AM meet at designated location; 8:00 Arrive at range; 4:30PM Finish class at range, begin caravan back to Thayne, WY; 6:00 Dinner at Costa Ludus.
Day 2: 7:15AM meet at designated location; 8:00 Arrive at range; 4:30PM Finish class at range, begin caravan back to Thayne, WY; 6:00 Dinner at Costa Ludus.
Day 3: 7:15AM meet at designated location; 8:00 Arrive at range; 4:30PM Finish class at range, begin caravan back to Thayne, WY; 6:00 Dinner & Graduation at Costa Ludus.
**Family members (children included) and other guests are welcome, and encouraged, to join our meal time gatherings. Contact Costa Ludus for any additional inquiries.
Costa Ludus courses will be hosted at Star Valley Lodge in 2020!  This is our primary lodging venue, and all dinner socials will be held at Star Valley Lodge in Bedford, WY (approximately 10 minutes east of Thayne, WY). 
Check it out: http://starvalleylodge.com
Star Valley Lodge is truly the perfect retreat, nestled within the mountains and wild spaces of Wyoming. The accommodations are set up to provide both spacious, social gathering places and cozier, low-key areas that are more private. The Lodge has a mountain-modern style, with a custom built "Rio Bravo" bar, billiard lounge, ventilated cigar room, a large loft overlooking the great room, and individual bedrooms – all with a unique western flair. Star Valley Lodge's main level includes a wood burning fireplace, an outdoor gas grill and French doors leading to two oversized deck levels, complete with table and chairs.
All reservations are booked on a first come basis.
Please contact Cindy at Star Valley Lodge direct to make your reservations:
Email: cindyrowland@starvalleylodge.com.
Direct line: (307) 201-6250
Additional lodging is available in a reserved block at Cabin Creek Inn in Thayne, WY. Please contact Cabin Creek Inn directly for rates and reservations.
Cabin Creek Inn: 307-883-3262, or you can email them at: reservations@cabincreekinn.com
A little more about the area:
The course will be held 40 minutes south of Thayne at Coal Canyon Shooting Sports Facility, operated by the Western Wyoming Rifelman's Association in Lincoln County, WY (http://www.wwra.us). In addition to Costa Ludus events, Wyoming provides unparalleled outdoor recreation.
A popular four season destination, Jackson Hole offers unprecedented ambiance. In the summer alone, activities include: hiking, camping, whitewater rafting, golfing, horseback riding and much more!
Jackson Hole also has a multitude of winter activities to choose from and is also well known for its extravagant ski resorts such as: Jackson Hole Mountain Resort, Grand Targhee Resort and Snow King Resort. The nearby valley also enables visitors to enjoy off-slope options such as snowmobiling, cross country skiing, snowshoeing, ice skating, dog sledding, wildlife safaris, and much more!
These activities will not only enthrall visitors, but also create memorable experiences for individuals and families alike. Contact us for more information to host a course in your area.
---
SUBJECTS COVERED
Life Safety Brief
Proper gear selection and placement
Establishing a proper zero
7 fundamentals (Accuracy Drills, Axis and Mechanics of Recoil)
3 Core Fundamentals
Acceptable Accuracy Drills
Balance of Speed and Accuracy
Speed reloads / Tactical reloads
Malfunctions
Movement Drills
Improvised shooting positions
---
EQUIPMENT LIST
Students provide their own ammo: 2000 rounds of carbine and 200 rounds of Handgun ammo minimum.
Hardware – A functional and practical carbine or battle rifle chambered in 5.56×45, 5.45×39, 300 Blackout, 7.62×39, 7.62×51.  A secondary weapon (handgun) of choice. If available, a spare weapon system is also an excellent idea. A cleaning kit and tools that are compatible with the weapon system(s) in question is also a must. Each student should have a minimum of 5 working magazines.
Note pad, and pen/pencil
Clothing suited to strenuous activity as well as being seasonally appropriate
Rain gear / cold weather gear (seasonal)
Ear pro (electronic preferred) / Eye pro
Baseball style hat recommended
Proper belt to support equipment
Carbine magazine pouches, Battle belt, or Chest rig
Handgun (secondary weapon), magazines
Tools that work on your weapon
A holster and magazine pouch that will retain equipment when moving
Weapons lube
Water hydrating device
Knee and elbow pads (optional)
Gloves (optional)
An open mind
Please contact Cindy Rowland to make your reservations.
All reservations are booked on a first come basis.